EDUCATION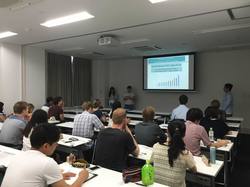 As the conference is organised by students, education is one of the most important things in our everyday life. During the previous conferences it has become clear that the educational systems of Japan and the Netherlands are quite different. Therefore the theme of the 2016 JNSC in Osaka was Education.
Different parts of education were treated: from tuition fee to extracurricular activities and from the accommodation of international students to the entrance system. Each of us had personal experience in all these sub-themes, which allowed for lively discussions after each presentation.
During the lectures we could get some more information about the Japanese educational system, as well as the problems it faces. There was also a lecture from a senior employee of Panasonic Electronics, offering a unique insight in the way in which education can support students' opportunities of entering the international job market. 
Study tours included a visit to the Engineering Department of the University of Osaka and Toyonaka High School, where the students could participate in a traditional Japanese tea ceremony or flower arrangement. There was also time for sightseeing, for example in Nara and the thousand arches of Fushimi Inari in Kyoto. ​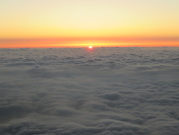 Before the conference started the visiting students spent some time looking around in other parts of Japan to be able to experience even more of Japanese culture. From the always crowded Akihabara to the serene bonsai garden Happo-en, and from the greatest fish market in the world in Tsukiji to the top of Mount Fuji, many places were visited and many memories made.