WHAT IS JNSC?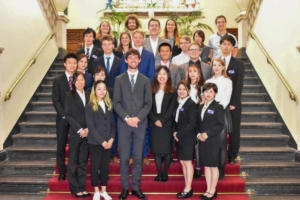 The JNSC is an initiative by the Center for Japan Studies in Groningen (Faculty of Arts) and the University of Osaka. The first conference was held in 2010 in Osaka with the theme Education. After this we have held conferences with themes such as Work and Living, Cultural Export, Sustainability, Disasters and Population Ageing. It's important that subjects are relevant to current issues and the students' experiences. The philosophy behind JNSC is about promoting cultural exchange and learning from different perspectives. The experiences during these conferences stimulate innovation and progress in students and will have them return to their own countries with a unique perspective and new ideas.
WHAT TO EXPECT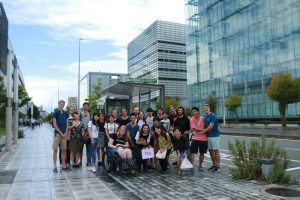 Conferences facilitate diverse types of cultural exchange. As aforementioned, there is an official theme that is discussed by the students. This overarching theme is divided into more specific sub-themes which are assigned to small teams of students from both universities. Both groups prepare and present a short presentation on their sub-theme, which is afterwards discussed in mixed groups of Japanese and Dutch students. This way students are able to listen to a Japanese and a Dutch perspective on the same sub-themes and compare their experiences.
Experts from various fields give short seminars on topics relevant to the theme, which gives the students an opportunity to hear a specialized perspective on the theme at hand.
Another type of cultural exchange comes in the form of field trips to different places of cultural and historical importance and company sites. Places such as Kyoto, Nara, and Hiroshima have been visited during past conferences in Japan, whereas in The Netherlands students have visited Amsterdam, Bourtange, The Hague, and more. In addition to this, in times that the conference is held in Japan  Dutch members have the opportunity to explore Tokyo and other famous landmarks before the conference starts, to get a cultural basis of what Japan has to offer.
MEMBERS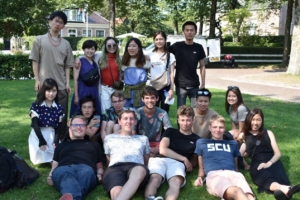 The members of the Dutch side of the JNSC are students from the University of Groningen with varying educational backgrounds. The initiative was started by the Faculty of Arts, but we encourage members from all faculties to join us. The only requirement is that you are registered as a student at the University of Groningen. If you are interested in joining future conferences please contact us when sign-up is open.