Welcome to the Japan-Netherlands Student Conference website.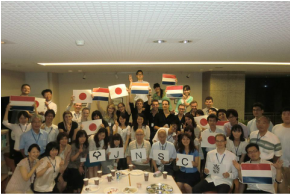 Each year students from Osaka University and the University of Groningen organize a cross-cultural conference. Students from both universities discuss important themes and compare and contrast their experiences with different subjects. Experts from various fields provide more in-depth information on the themes. The conference's location rotates annually between Japan and the Netherlands.
The next conference will be held in Groningen from 3 till 14 August 2017.
If you would like to participate, please fill in an Application Form! If you have questions, you can send in a Contact Form.